Website Monitoring powered by Freshping. Get alerted instantly when your website goes down.
Trending websites availability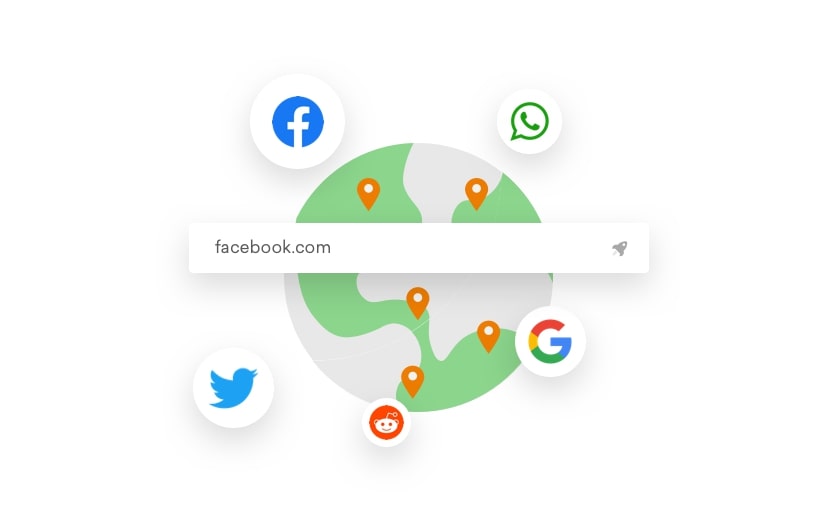 Is it down? Check from around the world
Is Facebook down? Is Reddit down? Is any of your favorite website down? Check here and find out if is it down for or if it is actually down across the world for everyone. When you enter a URL, 'is it down' tool performs a status check from five global locations and instantly shows you the website's availability with its response time from each of the five locations. Enter your URL and ask 'is it down'. Also, get instant alerts whenever your favorite website goes down next time.
What is Freshping
Freshping is a free website monitoring tool that monitors up to 50 URLs from 10 global locations at one-minute intervals and alerts you via multiple channels. Freshping offers 5 public status pages, multi-channel downtime alerts, in-depth analysis and weekly reports for free. Integrate Freshping with SMS, Twilio, Twitter, Slack, Webhook, Freshdesk, Zapier, Freshservice or whichever platform you are using and receive instant downtime alerts on these platforms. As of today, Freshping is trusted by 20,000+ businesses around the world to monitor their web services.
What is Website monitoring/Uptime monitoring?
Website monitoring is the process of checking if a website is available and functioning normally for its users or not. Website monitoring services generally have servers across the globe and try to access the website at an interval set by the user. During this process, if the site is unresponsive or not accessible at all, the system calls it down and send out downtime alerts. Whenever the website is down, you will be notified via multiple channels instantly, thereby enabling you to bring the website back up. With uptime monitoring, keep a check on your online services to ensure that it's working smoothly in the background.
Why should you get instant downtime alerts?
Every business that has an online presence should monitor their website as it is the face of the business and an important touch point in the customer's purchase decision-making process. Downtime is when the site goes inaccessible for them and such downtime causes a poor impression of your brand in your customer's mind and leads to deterioration of your brand's reputation, loss of credibility and even loss of business. So, it is necessary to ensure high uptime. Even though downtime is unavoidable, with the help of a web monitoring tool, you can find out when your site goes down and fix the issue before the customers even notice. By doing so, you can prevent customer outrage and win your customers trust.